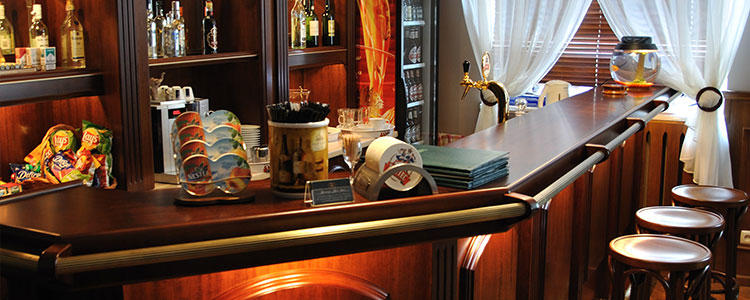 We wish to invite you to our Restaurant that serves delicious meals of not only Polish but also European cuisine.
The Restaurant is ready to organize a variety of banquets, wedding and occasional parties, First Communion receptions and name day or birthday parties in 3 separate rooms with a total capacity of 140 people. In our Restaurant there is a Drink Bar at your disposal, with a wide offer of cocktails and other alcoholic beverages, as well as hot and cool drinks. The Bar is a perfect place for business meetings or an afternoon cup of coffee.
There you can relax after a long tiring day. The convivial atmosphere, the original interior decor and the excellent service will certainly encourage you to frequently visit our Restaurant.